Waterway's new SGMS Ozone/Cluster Jets are designed for both lower cost and ease of installation. The two piece body/wall fitting assembly allows the body to be glued in at any angle.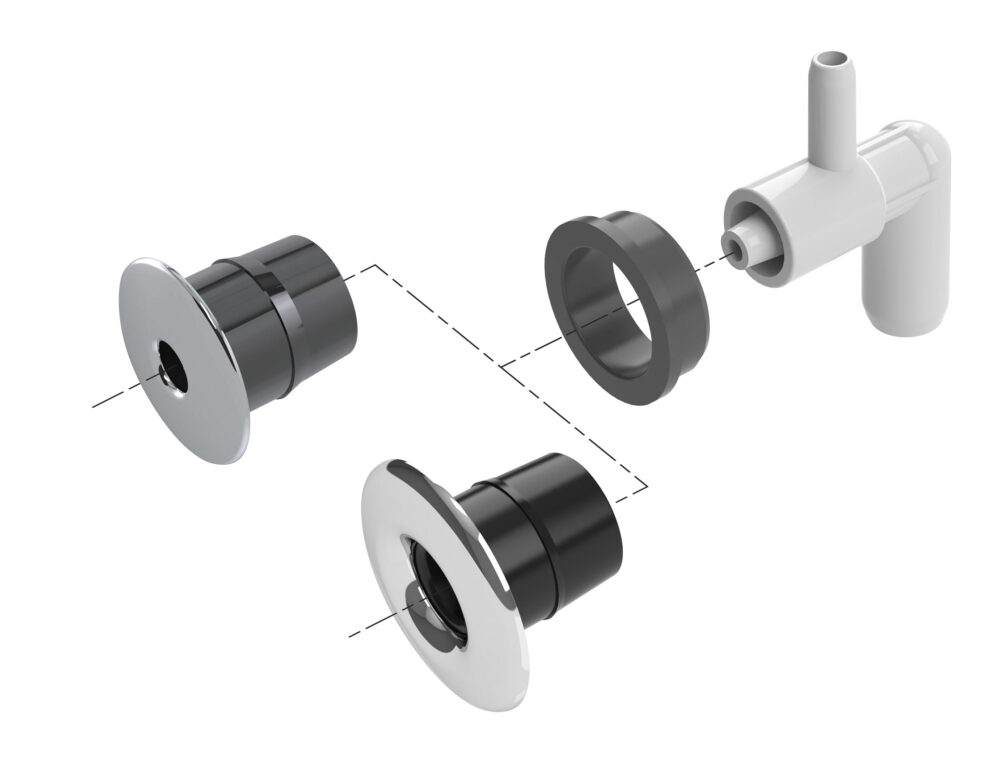 Features:
Ultra-fast installation
Two jet sizes available
Wall fittings available in multiple colors or stainless steel
Two piece body/wall fitting assembly
Specifications:
1 5/8" & 2" Wall fitting Dia.
Nozzle Size – 0.200" Dia.
Flow Rate – 5 GPM @ 12 PSI
Grommet Material – EPDM
Hole Saw Size – 1 3/8"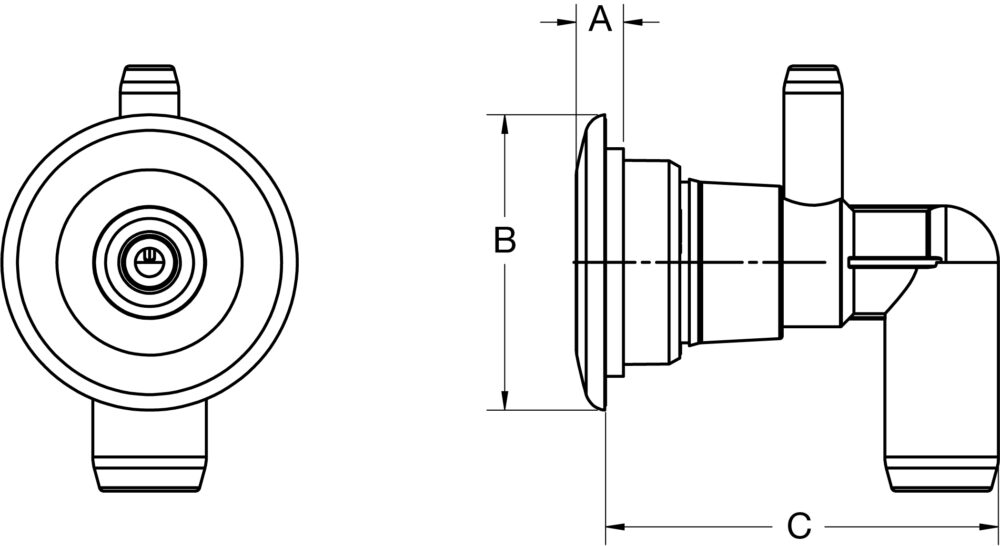 | | | | | |
| --- | --- | --- | --- | --- |
| Part # | Description | A | B | C |
| 670-2900 | Ozone/Cluster SGMS Body, 3⁄8"SB x 3⁄4"SB w/ .200" Nozzle Assembly | | | |
| 806-2200-EP | Ozone/Cluster SGMS Grommet | | | |
| 215-2240 | Ozone/Cluster SGMS Wall Fitting, 1 5⁄8" - DSG | .271" | 01.625 | 2.625" |
| 215-2241S | Ozone/Cluster SGMS Wall Fitting, 1 11⁄16" w/Metal - Black | .271" | 01.688" | 2.625" |
| 215-2250 | Ozone/Cluster SGMS Wall Fitting, 2" - DSG | .33" | 02.000" | 2.75" |
| 215-2251S | Ozone/Cluster SGMS Wall Fitting, 2 1⁄16" w/Metal - Black | .33" | 02.062" | 2.75" |