The skimmer is a very important part of the filtration system on a swimming pool. The skimmer is permanently installed to skim the top of the pool to collect dirt and debris before they have a chance to sink to the bottom of the pool. The Waterway Renegade Venturi Skimmer has the latest in high tech features and "Service- Ease" design making this the ultimate pool skimmer!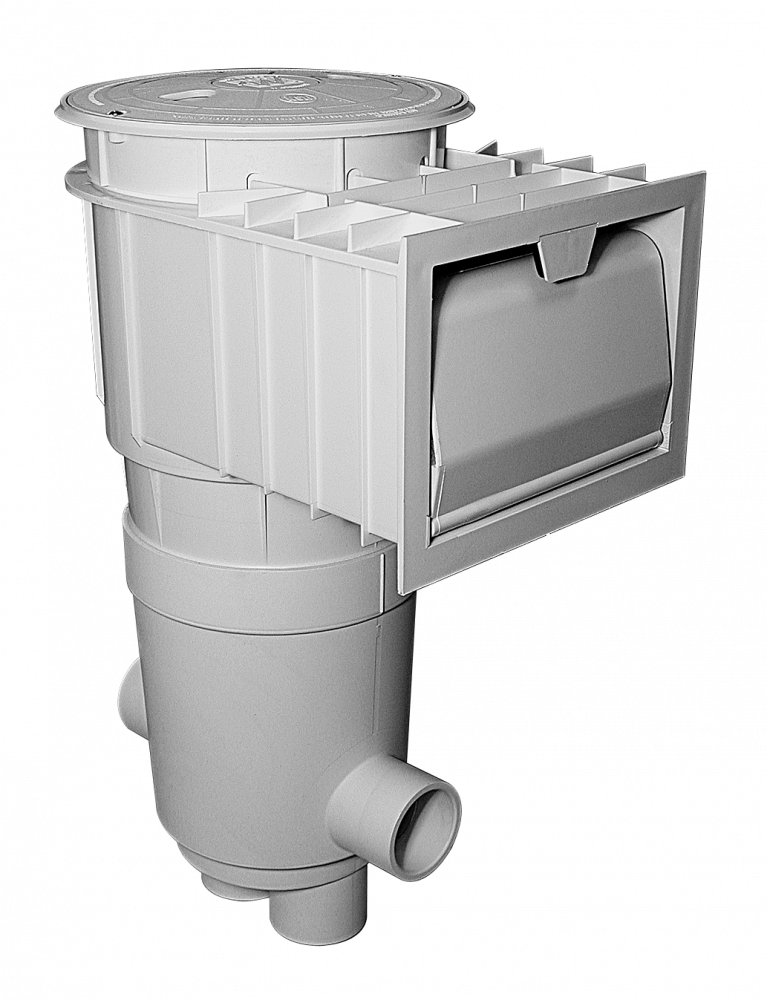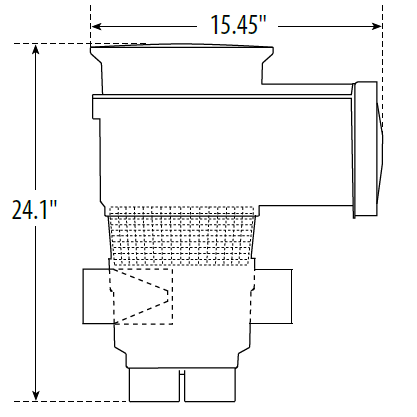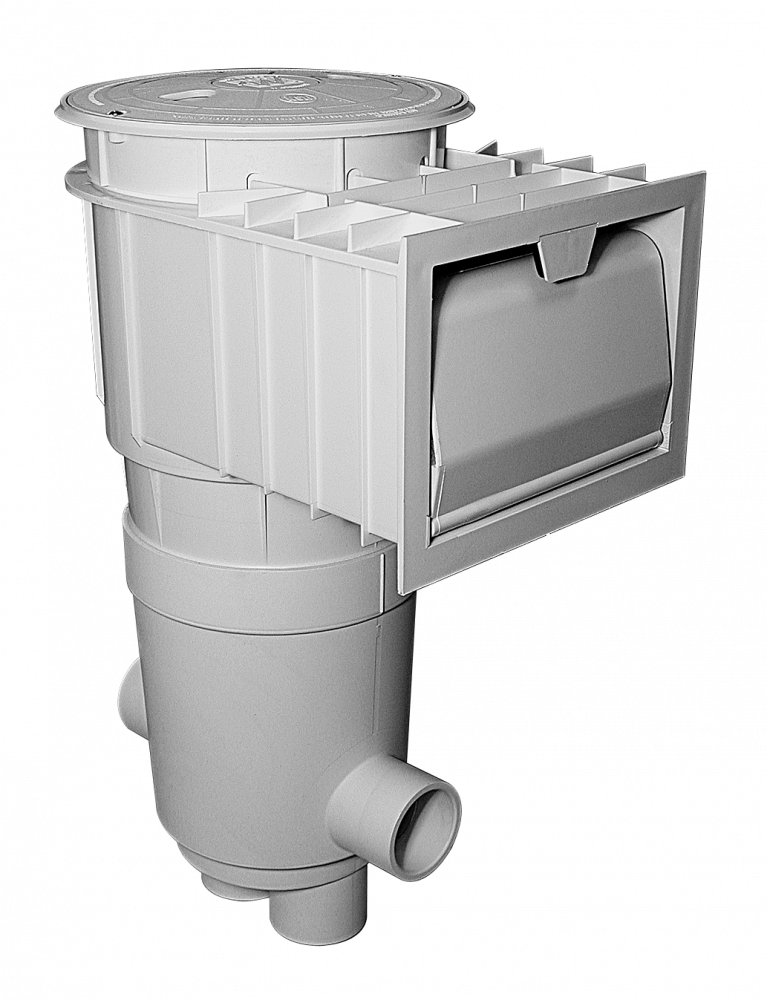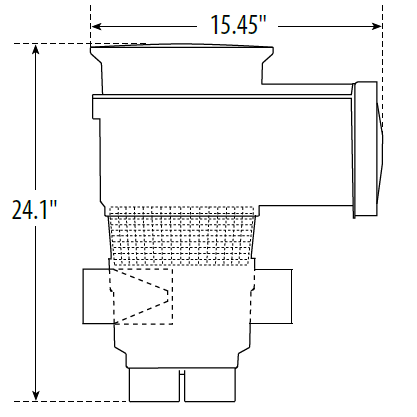 Features:
By using a Venturi, this skimmer doubles the cleaning power without increasing energy costs
Massive 9" deep basket (twice the size of standard skimmer baskets), can hold 289 cubic inches of debris
Basket and vacuum plate lock into place instead of floating up when the pump is off
Weir door is spring-loaded for easy removal – no screws
NSF approved for 75 GPM – highest in the industry
The Waterway Venturi Skimmer pulls as much water as the pump, doubling the skimming action while NOT increasing energy costs.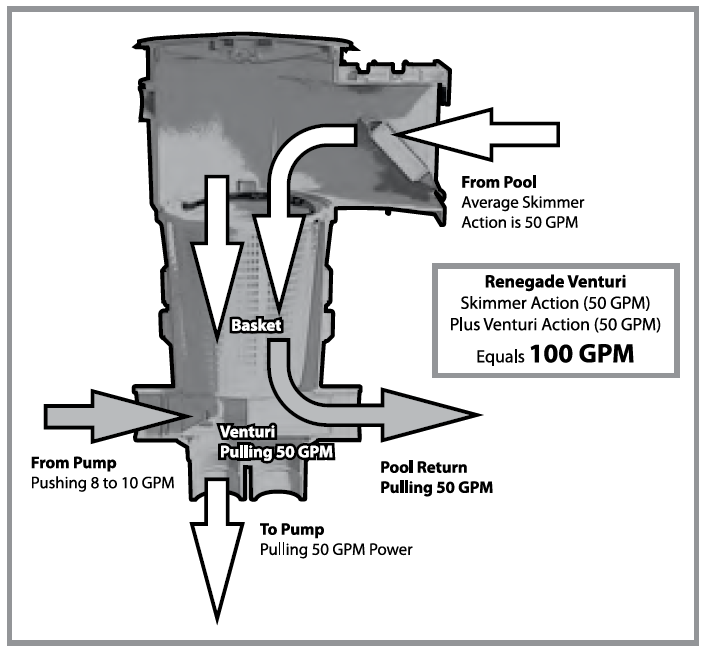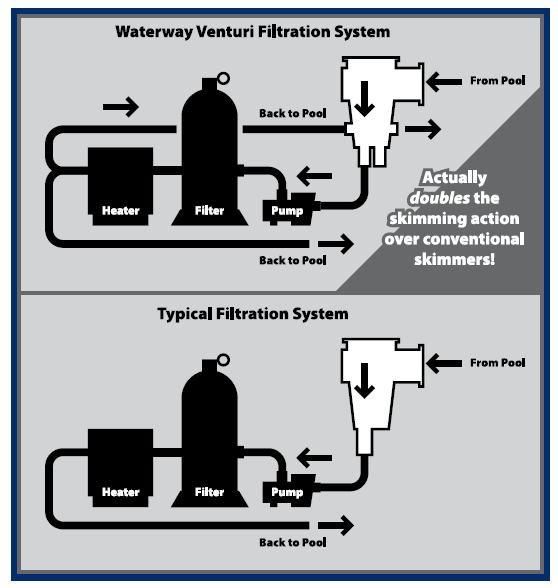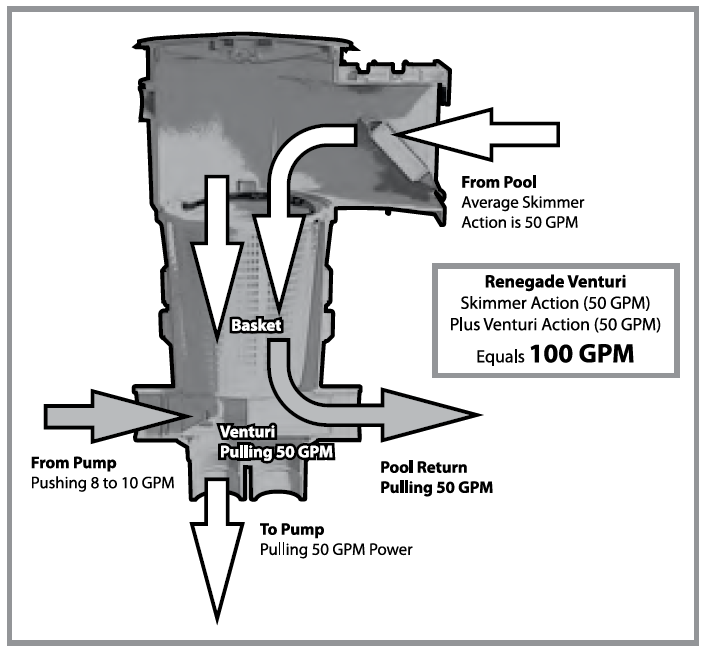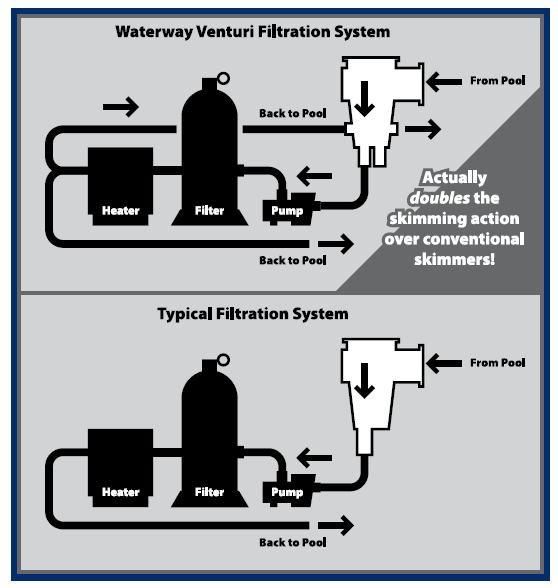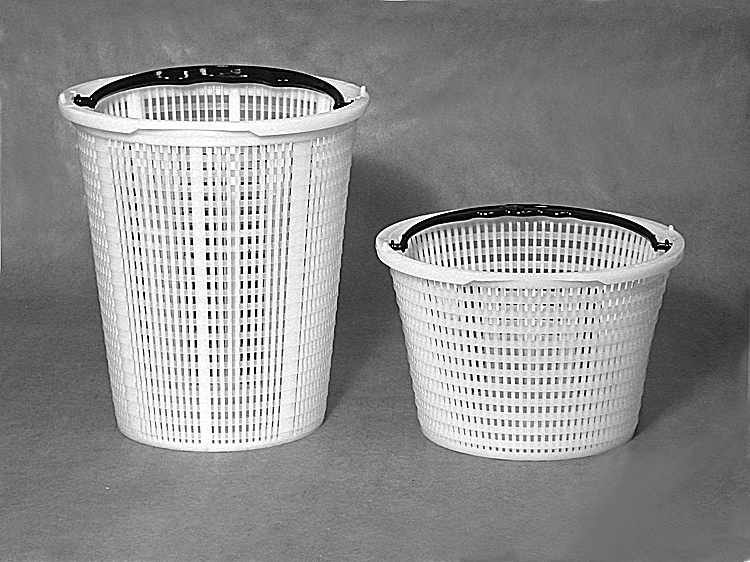 Renegade Gunite Venturi In-Ground Skimmer
| | | | |
| --- | --- | --- | --- |
| Part No. | Description | Color | List (US $) |
| 540-5300* | 2" Socket | White | 281.15 |
| 540-5301 | 2" Socket | Black | 295.21 |
| 540-5307 | 2" Socket | Gray | 295.21 |
| 540-5309-BEI | 2" Socket | Beige | 295.21 |
| 540-5300-9B | 2" Socket | White/Beige Lid | 228.10 |
Renegade Vinyl Liner Venturi In-Ground Skimmer
| | | | |
| --- | --- | --- | --- |
| Part No. | Description | Color | List (US $) |
| 540-5700 | 2" Socket | White | 327.00 |
| 540-5710* | 2" Socket with Wide Mouth | White | 373.71 |
| 540-5717 | 2" Socket with Wide Mouth | Gray | 383.06 |
Renegade Gunite In-Ground Skimmer - Deep Basket without Venturi
| | | | |
| --- | --- | --- | --- |
| Part No. | Description | Color | List (US $) |
| 540-5310* | 2" Socket | White | 219.08 |
| 540-5311 | 2" Socket | Black | 231.96 |
| 540-5317 | 2" Socket | Gray | 231.96 |
| 540-5319-BEI | 2" Socket | Beige | 231.96 |
| 540-5310-9B | 2" Socket | White/Beige Lid | 219.08 |
| 540-5320 | 2" Socket with Float Valve | White | 246.79 |
Renegade Vinyl Liner In-Ground Skimmer - Deep Basket without Venturi
| | | | |
| --- | --- | --- | --- |
| Part No. | Description | Color | List (US $) |
| 540-5720* | 2" Socket | White | 253.69 |
| 540-5730* | 2" Socket with Wide Mouth | White | 293.17 |
| 540-5737 | 2" Socket with Wide Mouth | Gray | 304.46 |